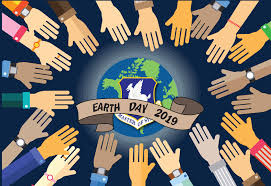 Today, we celebrate Earth Day and honor all our planet and all its creatures. Of course, spring is in full bloom, with flowers and gardens on everyone's mind. It is also a good time to remind ourselves about the importance of taking care of the flora and fauna in our bodies — notably the gut or gastrointestinal tract. You can find spring reflected in kombucha flavors, of rose, lavender and hibiscus, to name a few flowers.

Austin Fit magazine recently published a great story about the connection between probiotics and their impact on performance. Kombucha was obviously one source of gut-healthy microbes. There were also several other suggestions as well as an excellent wrap up of the topic of probiotics.

Now, a different take on the importance of gut health. This story demonstrates, with scientific data, the connection between gut health and brain function, reviewing the recent studies regarding fecal transplants for autism treatment. A long term study reveals that autism symptoms are reduced with good gut health and probiotics. Kombucha is one approachable way to keep that gut health in balance.

The probiotics conversation continues to grow into new topics and products to help balance our bodies.
Fermenting Fairy creates a range of fermented and probiotic products that turn the refrigerator into the new medicine cabinet. Their unusual products offerings truly exemplify the phrase: you are what you eat