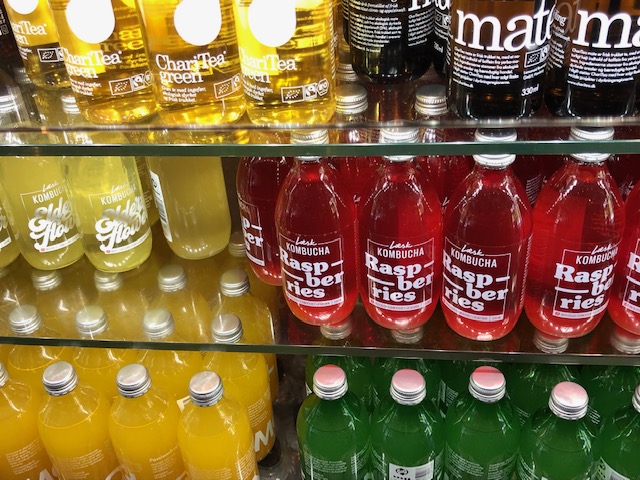 When we started this website two years ago, our intent was to share our love of kombucha and let others know where to find this probiotic beverage in their communities. In the time since, our interest has expanded to other fermented beverages and food.  This trend is reflected around the world now as people are discovering or rediscovering fermented foods. As gut health is found to be connected to various diseases, gut health products are gaining more attention.
My husband and I have Eastern European heritages, hailing from Poland and Russia. A Nordic/Baltic cruise recently allowed us to explore these roots. Kombucha was available in the Nordic countries of Sweden and Denmark, but we didn't find it in the former Eastern bloc countries.
In Riga, Latvia, our highlight was drinking kvass out of a cup from a kvass wagon. It was so refreshing in the heat. The wagon was at the entrance to the City Market where there are seven buildings of offerings. Most stands in the main halls had multiple vats of pickles in various degrees of doneness. They had sauerkraut, fermented carrots, beets, mushrooms, and string beans, to name a few. We did find one vat of pickles in a smaller market in Klaipeda, Lithuania. My hairdresser grew up in rural Lithuania and her grandmother regularly brewed batches of fermented tea and kefir. We didn't find any fermented goodies in Estonia or St. Petersburg.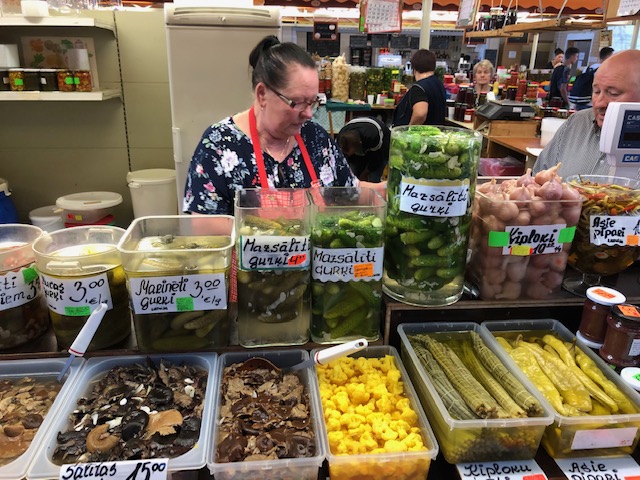 Berlin is another story. Previously we went to visit with master fermenter of all things, Ted Zagrabinski at Cafe Barbucha. When we were there, he had kombucha as well as experimental/specialty kombucha made of different teas and some fermented fruits and vegetables. For good measure. Now, it's pretty much anything goes for him!
A recent story in The Telegraph stated that kombucha has unleashed a beverage trend in Britain and beyond that inspires creativity. Gut health is driving the beverage development.
As Cassandra Daily reminds us, millennials want to have their own bespoke beverages. This means determining the amount of sugar, nutritional values, and strength. At some point, this will impact the fermented beverages market as these peeps are the main consumers of kombucha daily.
Kombucha was a logical extension from the founders of a local craft brewery and sake company here in Austin. Local fermentation entrepreneurs expanded into beverages and continue to add products to their product line. Austin Chronicle's "The Drinks Issue" will fill you in and make you go in search of a can of sparkling Texas Sake.