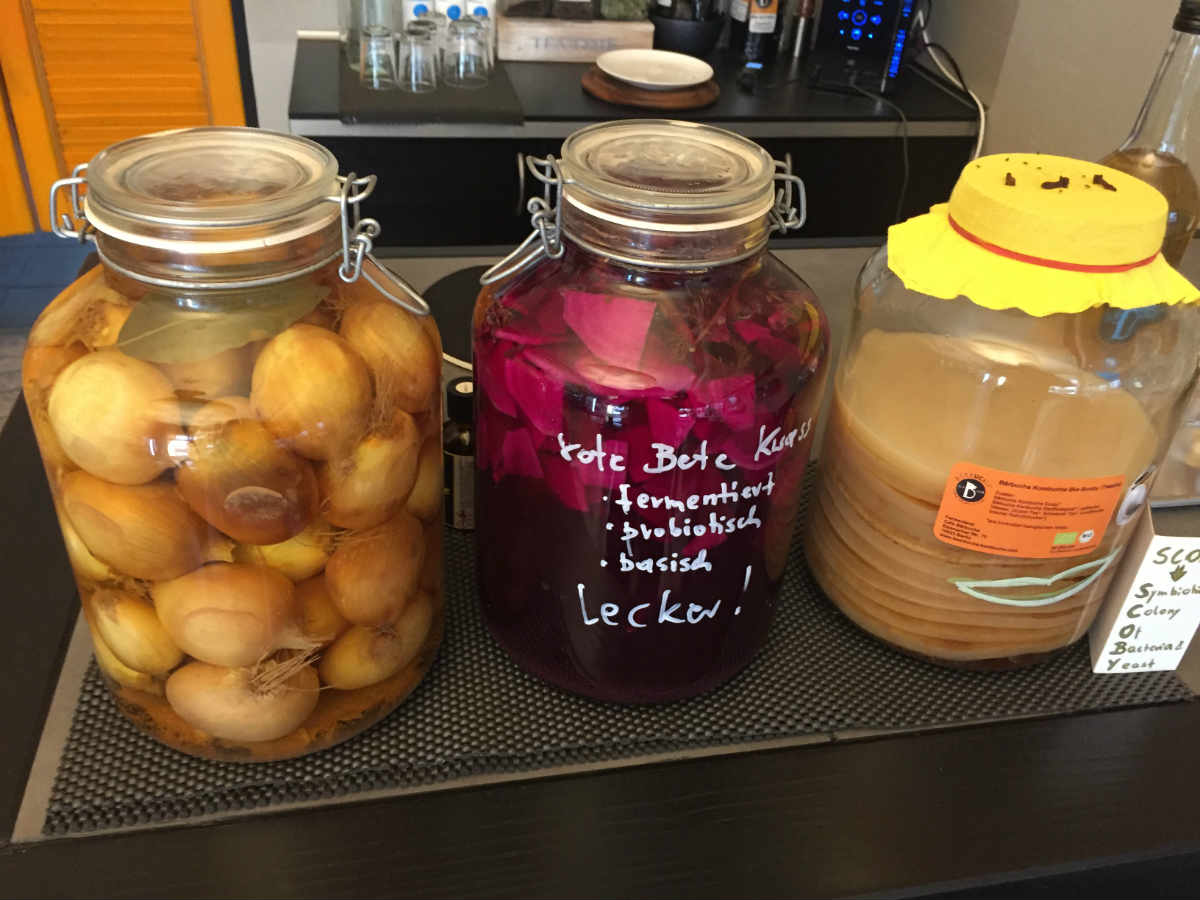 A recent story in Tablet Magazine touched a nerve as we embark on a journey of discovery in Eastern Europe. Our interest in healthy eating goes beyond kombucha; it extends to other fermented foods and techniques that create probiotic-rich delicacies.
The Tablet piece points out that the days of vendors in the Lower East Side hawking pickles from large wooden barrels may be in fade-out mode, fermentation is on the rise. The vast majority of those using this traditional method are doing so in their homes.
In more recent years, the pace of new pickle companies seems to have slowed down, though people's passion for fermented and other preserved products has not waned. It has merely shifted focus. "What I'm seeing now is the influence of Sandor Katz everywhere I go," Jeff Yoskowitz, co-author of The Gefilte Manifesto said, speaking of the self-proclaimed "fermentation revivalist," who has become the country's patron saint of pickling.
Which leads to our voyage of discovery. We, the co-founders of Kombucha Network, are headed to Poland and Germany on a three-week trip to unearth some hidden food treasures that speak to techniques handed down from generation to generation with perhaps a modern twist. We will be in Warsaw, an area an hour south of Gdasnk, in Gdansk proper and then on to Berlin.
We will share, on our site, everything we learn and find along the way.
Please stay tuned and be free to share your feedback.