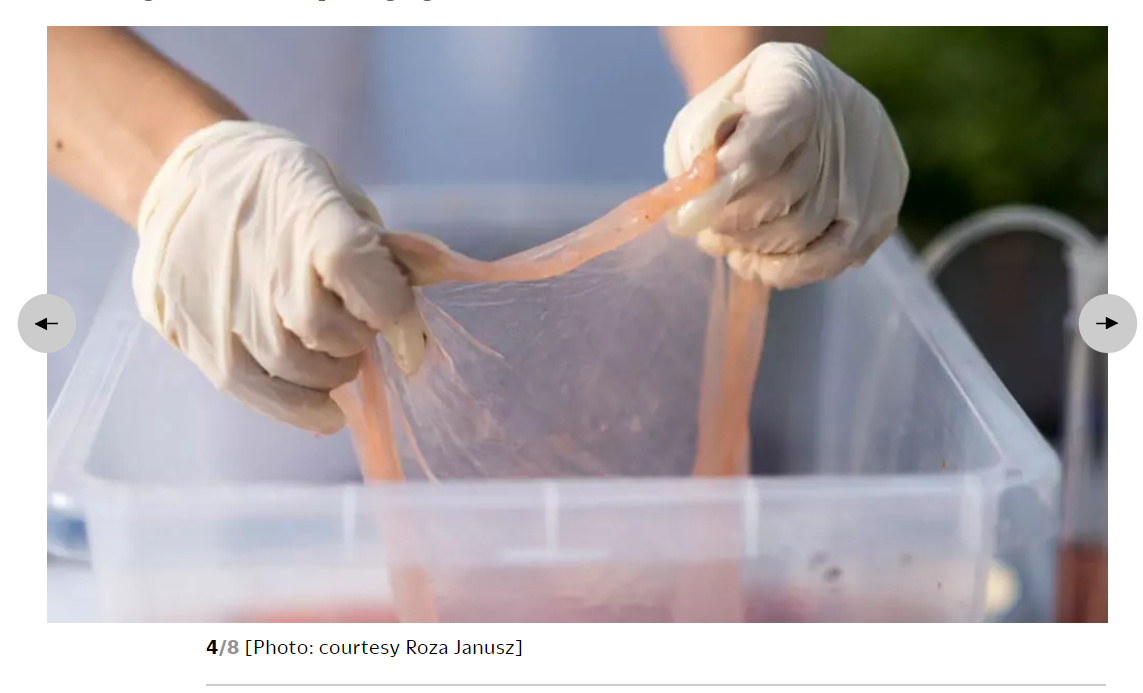 Young people are out to save the world. Or at least as much of it as they can.
Case in point: Polish design student Roza Janusz has devised a method to make edible packaging from a scoby (that odd looking biological substance used to make kombucha) that farmers can use for their harvest which allows them to bring them to market (or other destination) without any waste.
This story in Fast Code Design has all the details.