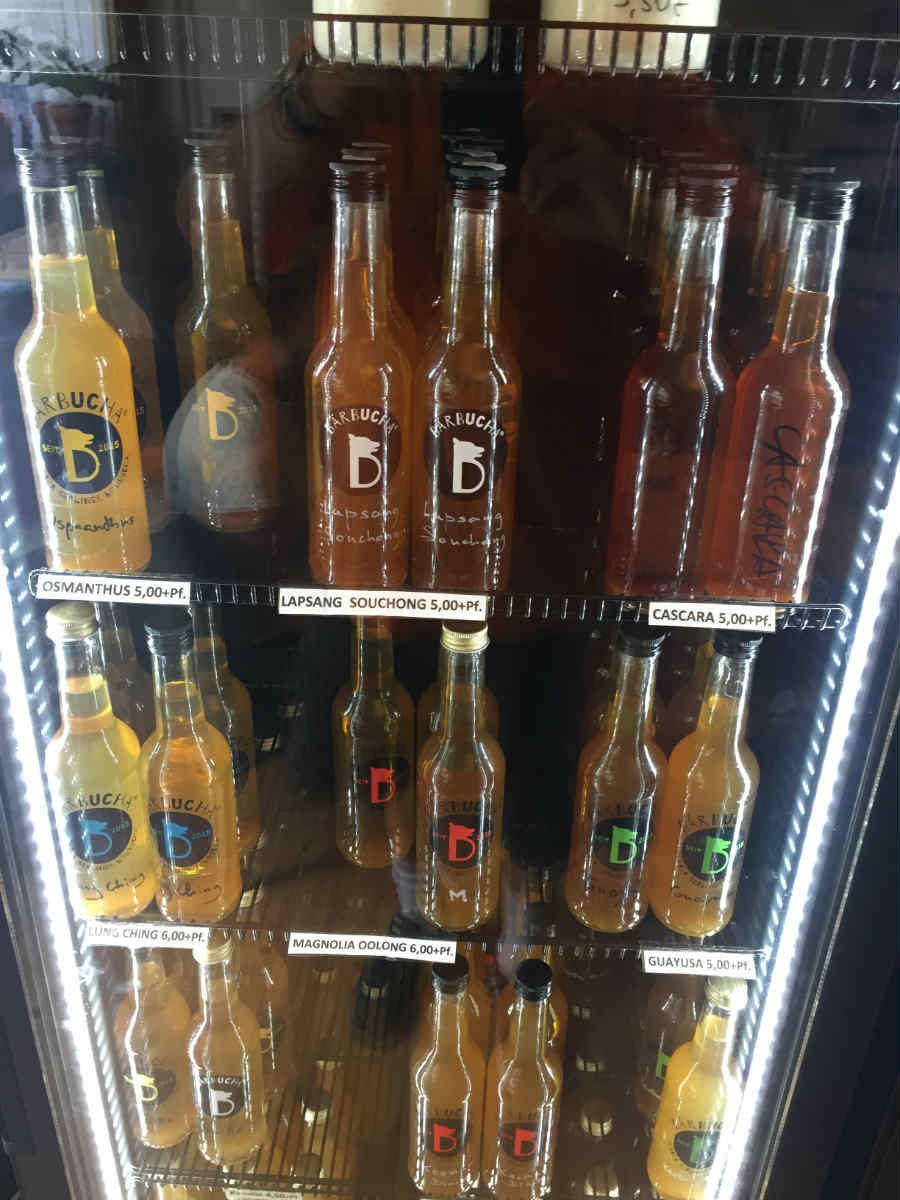 Well, it took more than a year for this video to go from taping to putting it up online.
The reason? We just completed a terrific one-day course on beginning editing (at Austin's Precision Camera) which allowed us to cut seven minutes of footage into its best two-plus minutes.
The video was shot at Berlin's Café Barbucha and features its owner/master brewer/wizard of all thing fermented, Ted Zagrabinski. Ted has some interesting things to say about his journey to becoming one of Germany's (if not all of Europe's) leading kombucha brewers.
With some basic editing skills in hand, future videos will not take a year to put up.