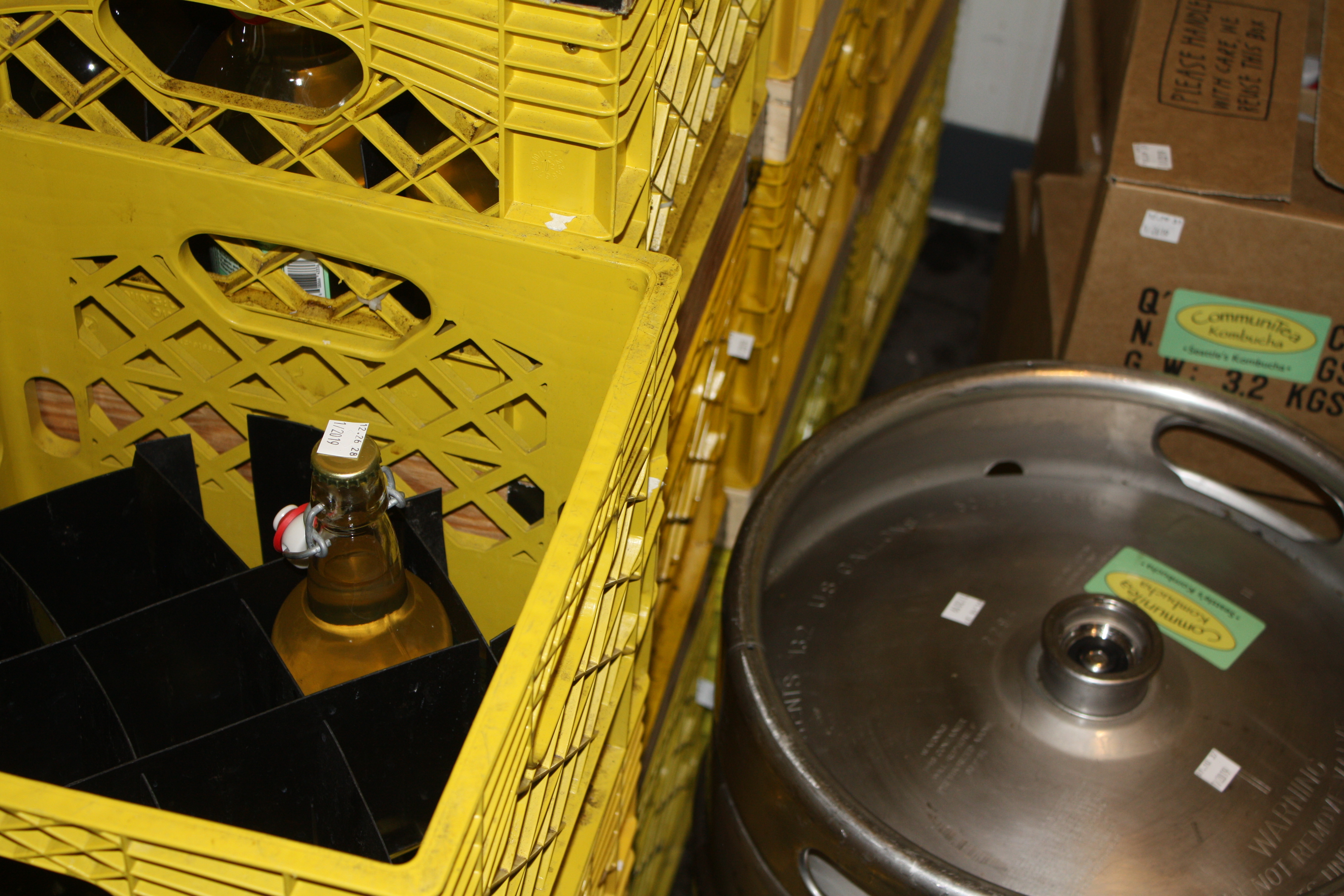 CommuniTea Kombucha is located in a vintage, red brick building in Seattle's Central District, sharing the building with other small, local companies. When you walk into the brewery/taproom, you enter a pristine, efficient space that reflects the values of the founder, Chris Joyner. This innovative brewer has had a special journey on his way to creating a product healthy for both the body and the earth.
Brewed in an authentic, traditional style, using exclusively green tea, this kombucha stands out as something different. A sip of the kombucha gives clean, dry, tea flavor with a delightful, refreshing bubbly finish. The tea is exclusively from " a high-quality, biodynamically grown green tea from Darjeeling's Makaibari Tea Estate brewed in a 40-gallon steam kettle." The process is also a bit different than the brewers that add flavors or sweeteners in their secondary fermentation. CommuniTea ferments the tea mixture for eight days, before the secondary fermentation of about two weeks. This yields an extra effervescence to the finished product.
Sustainability is evident throughout the production process. The fermentation room is upstairs, as heat rises. When it is time to bottle, the bottles are filled using gravity to the lower level. Bottles and jugs are reused and sterilized to minimize resource consumption. The use of the flip top bottles allows each bottle to retain its effervescence until it reaches the consumer. To assure consistent product quality, the kombucha is available in select Seattle-area stores, restaurants, and in the tasting room.
The brewery doubles as a tasting room, allowing the consumer to view the brewing process. With a nod to the fact that traditional kombucha generates a small yet measurable percentage of alcohol, the company is licensed as a registered brewery.