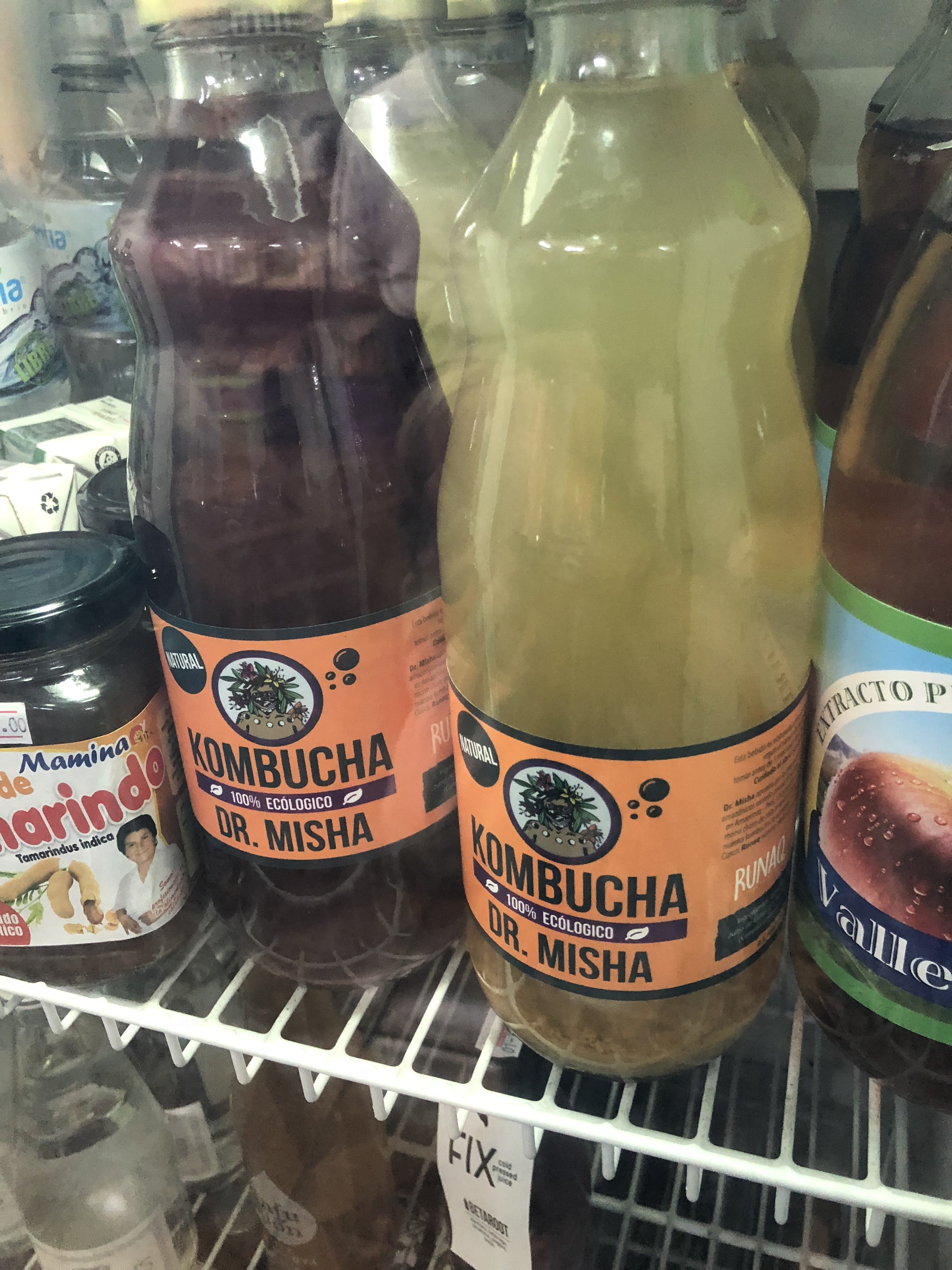 On a sunny Saturday at the Feria Ecologica de Barranco, at an amazing Saturday market in an up and coming bohemian section of Lima, Peru, we came upon Kombucha Dr. Misha (Kombucha Restrera). Founded by husband and wife team, Paloma Duarte and Luis Bazalar, they sell their products on tap at the market and in a few select stores including Calandria, a bodega in Lima.  What makes their products special is the care they take in sourcing ingredients — using the native products in Peru from Mayan, Incan, and local sources.
The couple began their production after attending a session with fermentation guru, Sandor Katz in Chile. In addition to their kombucha, they sell herbal cosmetic blends utilizing the same native ingredients. They have regular customers that seek them out at the market and reutilize bottles, as part of their environmental mission. Their kombucha also incorporates products from other vendors at this incredible street market, including native-sourced cinnamon and curcuma.
Produced at a small facility in Barranco, the team has created a kombucha community within Peru. They offer periodic classes to the public on how to make kombucha, launching a few new brewers in other parts of Peru and neighboring countries.