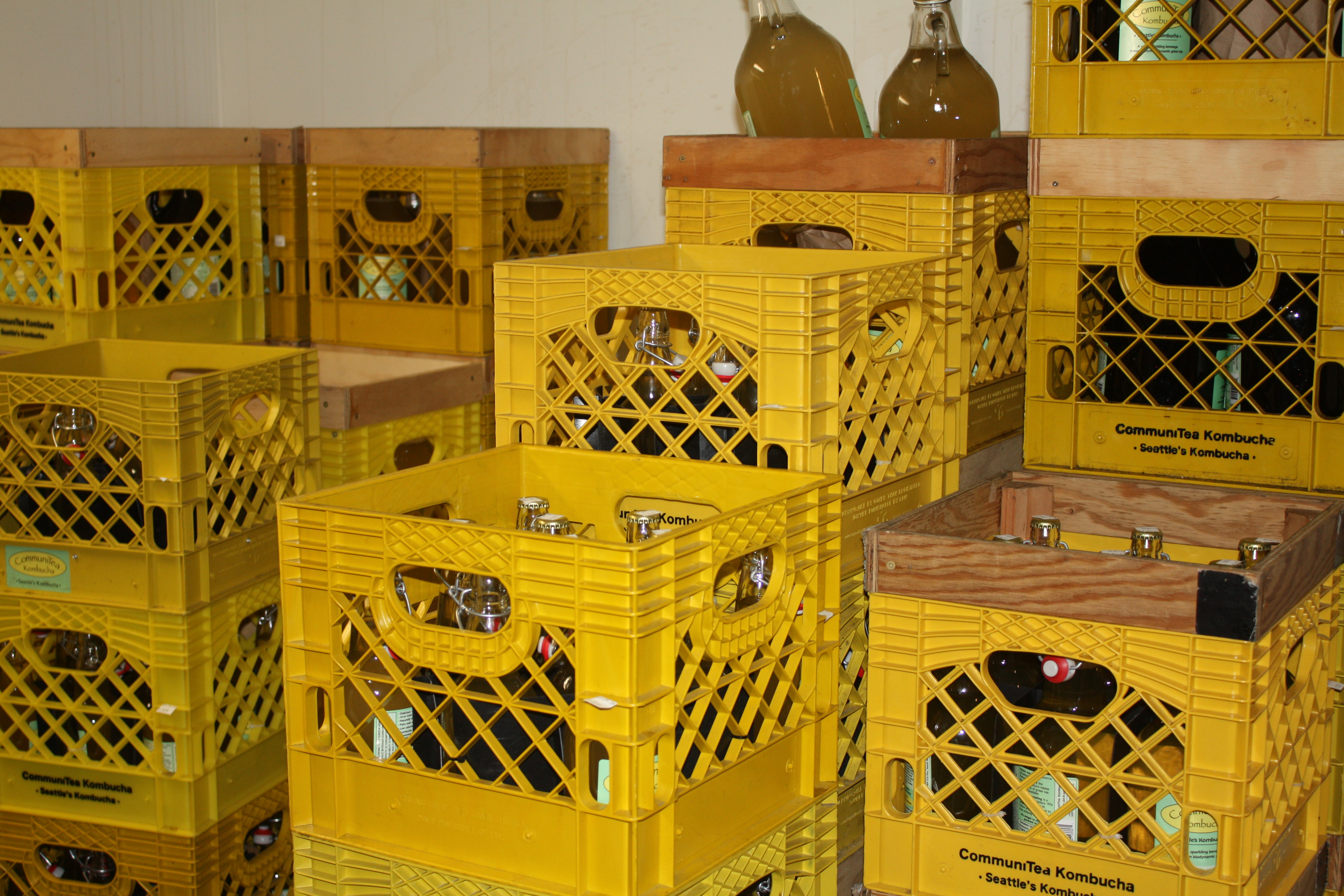 Starting today, we will have a daily news roundup related to news and information related to kombucha.
The focus for today's news roundup appears to be on the health benefits of kombucha—some real, some not so real, some under question:
A story in Shape magazine talks about the writer's discovery about the amount of sugar in kombucha. While it rambles a bit and skirts a few of the key issues (such as the lack of standards), I find two good points. One is that you need to read the label to understand how much sugar is in the bottle you are about to drink. Also (and I am guilty of this) make sure you look at the number of servings applied to sugar. I was disappointed to see the amount of sugar found in a bottle of Trader Joe's house brand of kombucha.
The other point is about KeVita. There is a link to a great BevNet story about the testing of sugar content in kombucha and an independent test done by the Pepsi-owned company with these results:
KeVita subsequently launched an independent analysis of eight brands, including its own. The study concluded that the majority of tested kombucha products contained sugar content exceeding the amount on stated on their labels by more than 20 percent. Two brands contained an average of 291 percent and 311 percent greater than the label amounts. KeVita itself tested at an average of 4 percent below the label value.
All well and good, but KeVita uses stevia as a sweetener which leaves an aftertaste on my palate and (I assume) many others. There must be better ways to achieve the goal of health versus excessive sugar content.
Our second story comes via a press release from Brinkwire. The story talks about Harley Street dietitian and King's College London research fellow, Dr. Megan Rossi who adds some clarity to the belief kombucha and related beverages (and foods) are great for your wellbeing.
The self-proclaimed gut health expert says: 'With my science hat on I have to admit that the evidence isn't that strong for fermented drinks. This is not necessarily because they don't have a benefit, but more because the research simply hasn't been done."
Equivocating her position, Dr. Rossi goes on to say: 'For those trying to ditch their sugary drink habit, kombucha can be a great swap,' she said. "Personally, however, if there was one of these things that I could take, I would make it kefir. I make my own (kefir) and drink 100 milliliters a day. This is because the evidence suggests that homemade contains more diverse bacteria and is thought to be better for you."
Again, read the label before drinking.