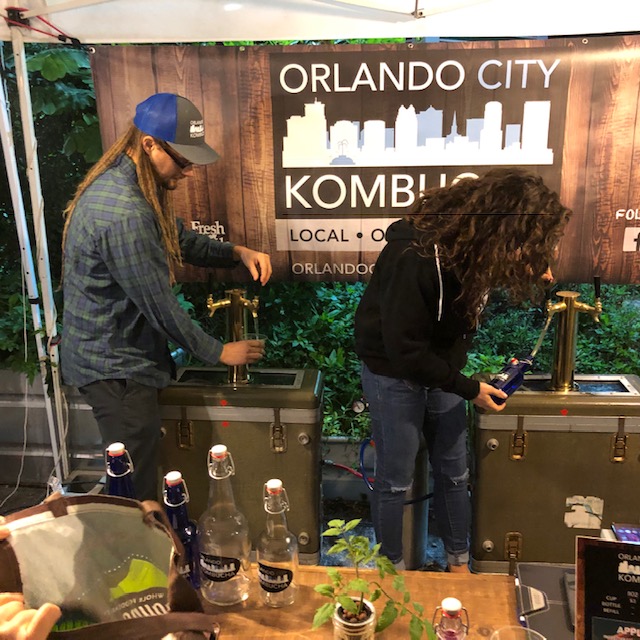 Orlando City Kombucha has been expanding throughout the Orlando area, crafting small batch brews of kombucha with locally sourced organic products. The lightly fizzy, creative flavors are available at three farmers markets as well as an increasing number of taps in stores and restaurants.
Joshua Archer, co-founder and head brewer started brewing four years ago, making it for friends and family. The company started selling to the public in 2015. There are several regular flavors but the creative side emerges when you look at the seasonal brews. The flavors reflect the local Florida culture (mojito, mimosa, fyah) as well as the tropical nature of the state (mango and elderberry, watermelon and mint).
The current seasonal, Apple Spice is a perfect taste of the spices in an apple pie or cider. Calmbucha is a mildly flavored brew that would be THE perfect palette cleanser at a holiday (or year round) meal.