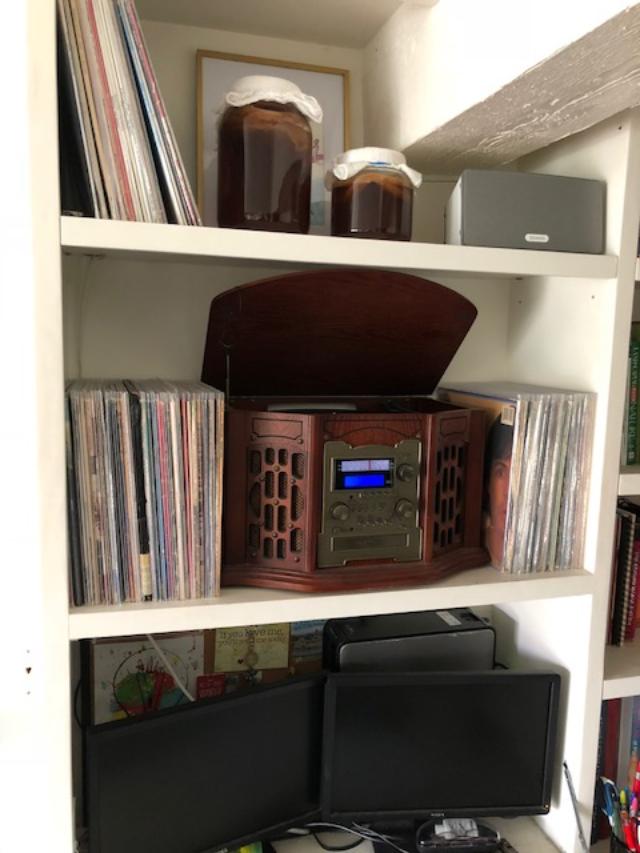 As we travel about the country, we are always searching for new kombucha brewers and anxiously tasting new flavor combinations. One vendor called us "kombucha hunters" which seemed to perfectly sum up our interest in kombucha — so it stuck.
Most recently our travels have been predominantly in the United States. Since we have been intrigued by kombucha for several years, we wanted to share our overview of the changes we have observed in the landscape of kombucha.
Here are our current observations:
Kombucha started in many communities with vendors at farmers markets. As these vendors grow, they get into local stores or open a taproom. Think Panacea Brewing in Wilmington, NC (thankfully, they survived the hurricane), going from two markets to a taproom. Recent visits to the Hollywood Farmers Market and Santa Monica Farmers Market were surprising in that there were no kombucha vendors at either market. What that tells us, though LA is a very progressive market, is that kombucha is part of the local lifestyle and available beyond farmers market and similar outlets. Given that it is now available at Starbucks, that trend will probably continue. That doesn't mean new vendors won't start at local markets. Once such market vendor is Sanctuary Kombucha, in Round Rock, TX. They sell their apothecary goods as well as food products at the Wolf Ranch Farmers Market on Saturdays in Georgetown, TX.
Geographically, as we work on updating our directory, the number of brewers is growing. The map had many gaps when we first started two years ago and some states had no vendors at all. But these market opportunities are beginning to be met. A notable example is the new brewer, BareBucha available on a truck, in Waco, TX. Also, Phoenix, AZ had no local brewer until All About the Booch opened. It is exciting to see small business people with a passion for health jump into the market. It will continue to be, in most cases, a small market product given the challenges of producing and transporting kombucha while maintaining quality.
We cannot ignore the fact that big beer vendors are seeing the benefit of adding kombucha to their beverage lineups. The purchase of Clearly Kombucha by Molson Coors is a good example where the distribution network of a beer vendor is perfect for expansion. The challenge is successfully transporting a refrigerated beverage in some parts of the country with excessive heat. Bottling kombucha in cans will help address some of the transport issues. It also will broaden the market opportunities, allowing it to go to the beach, boating and other outdoor activities where glass is forbidden.
Existing brewers are adding new blends and varieties, including drinking vinegars, shrubs, and kefirs to name a few. Live Soda, here in Austin, TX, has several offerings in its product line after starting with kombucha. GT's has added kefirs and coconut yogurts to its offerings. The kimchi flavor kefir is a definitely unique (and delicious) flavor offering. GT's is fueling its growth by placing local brand ambassadors promoting their products in select parts of the US.
Alcohol content continues to be an issue for kombucha brewers. Controlling the quantity of alcohol in a kombucha requires careful management of the production process. One way to deal with that is to sell hard kombucha. Kyla Kombucha is a hard kombucha with two flavors. The alcohol content is 6.5% and adds kombucha to a range of alcoholic beverage offerings. We first saw it in Southern California (of course) and then happened to be in the mothership Whole Foods location the day it launched in Texas. There will likely be more entrants in to this market opportunity. We have noted that various states label kombucha differently when they contain more alcohol. We have seen a black label for some GT's products in Florida that specifies higher alcohol content.
Millennials, aren't they great? They drink kombucha with their meals, as their all day beverage and seek it out on tap in restaurants. DIY kits are now readily available in natural food stores, home brewing stores and online. When we first started brewing six years ago, it took a long time to find a starter kit at Wheatsville Coop in Austin. Now, that store has three flavors of kombucha on tap. We recently purchased a starter kit for our millennial, an avid kombucha drinker. She placed the first batch on the shelf next to a Sonos speaker, just above the vintage vinyl collection. Not sure if it was the music, or the light, or the good feeling of being in Southern California — but the brew was perfect and better than any of our recent ones.
Kombucha will continue to find acceptance in the mainstream grocery store as more people become exposed to it. In many outlets, it still requires a scavenger hunt to find where it is located, although many stores are beginning to have a cooler dedicated to kombucha offerings. First Starbucks, What's next? 7-11?
To conclude, those are our current thoughts and observations from the road as we continue our hunt. Follow our travels on Instagram, Twitter and Facebook. Please share with your thoughts and ideas.