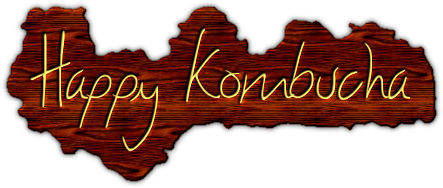 Been a while since we have been on the daily beat, but here goes with a quick update:
I never remember the difference between horizontal and vertical integration, but Happy Kombucha, based in the U.K. obviously does. This company understands that the market is flooded with kombucha brewers, so they are making its mark as a supplier of all things fermented. This means that Happy will be providing supplies and equipment to home brewers and fermenters, in addition to supplying commercial brewers. From the tools to make fermented vegetables to kefir, if it is related to this healthy brand of eating, they have it.
A spokesperson for Happy Kombucha told Digital Journal they are now offering their wares at sale prices to stimulate interest in this popular trend: "Here at happy Kombucha we love to hold sales where possible, and this sale has definitely been incredibly popular. The fermenters available on our website are all incredibly high quality allowing for people to make their very own perfect fermented foods and are long lasting too. Anyone requiring more information or interested in purchasing fermenting equipment and the lowest possible prices should visit our website today."
Happy Kombucha also sells the popular UK kombucha brand Love Kombucha. A five-pack of mixed flavors go for 12.25 GBP ($16.14).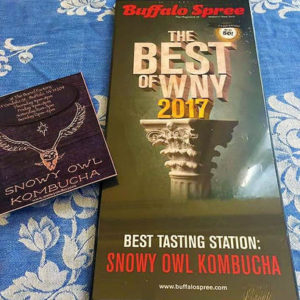 I have no intention of ever moving to Buffalo, but it sure is tempting when a developer called The Barrell Factory—a new loft community in the city's Old First ward–is touting the eateries and bars in the new development and one of the pillars happens to be Snowy Owl Kombucha.
Snowy Owl won "best tasting station" in 2017 Best of WNY competition. (That's Western New York, FYI). Current flavors include Tart Cherry Coconut and Strawberry Lemonade.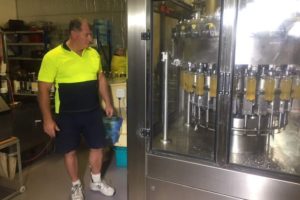 The U.S. is not alone in its inability to develop proper uniform regulations for acceptable alcohol levels in kombucha. The issue is not setting guidelines, but more the inability for effective enforcement and monitoring. One brewer in Australia (who goes to great lengths to keep his alcohol levels low) maintains the government needs to do random checks on kombucha for sale in retail.
Jeff Low, a brewer in New South Wales told ABC News in Australia that Food Standards Australia and New Zealand need to be more proactive in its monitoring. "[They need] testing for alcohol, testing for probiotic, making sure it's still alive, that it is a living product and it's not pasteurized."
—
Here are a few Tweets worth a second look:
Invoking the heavens:
kombucha is god's red bull

— Luca Whitaker (@itslucawhitaker) June 18, 2018
From a London brewer sampling its wares at Taste of London
We're at @TasteofLondon all weekend (stand SP5) so come and say hello 👋 You can give all three flavours of our kombucha a try, just make sure you let us know your favourite! #tasteoflondon pic.twitter.com/rY7B1mwQum

— No.1 Kombucha (@No1Kombucha) June 16, 2018