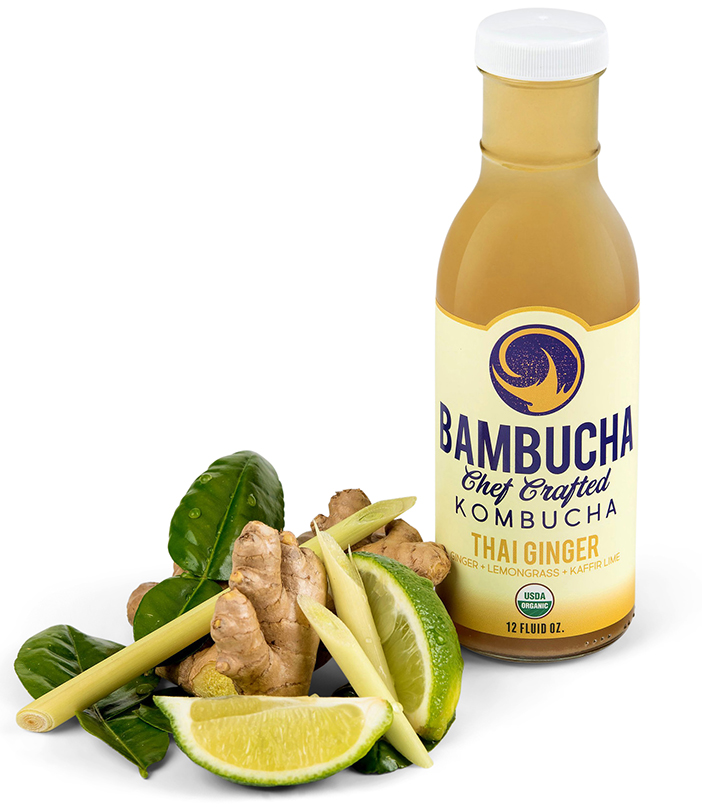 As a former market research analyst, my ears (and eyes) perk up when I see the words market research in a daily news story about kombucha.
This piece featured on the website 417 talks about the origins of Spring Branch Kombucha, a successful Missouri-based brewer. Founder Chris Ollis talks about his path from homebrewer to a commercial bottler of this probiotic beverage. For him, the feedback from friends at a barbeque competition was all he needed to move forward with this plan to go big.
"I thought I was an outlier, but realized it's a little more mainstream, "Chris said in an interview with 417. "The majority of the people in the room drank kombucha regularly." That was all the research Chris and his wife Jessica needed to begin brewing large 30-gallon batches of kombucha. The goal is to have to six flavors for sale throughout southwestern Missouri.
Classically trained chefs are increasingly trying their hand at brewing kombucha. There's something about deep knowledge of flavor combinations and the subtlety of new ingredients that has many culinary stars becoming craft brewers. Case in point, San Diego's Bambucha Kombucha, founded by Michael Zonfrilli and Steve Strupp. Of the duo, Zonfrilli began making kombucha 20 years ago, but the rise of big brands such as GTs inspired the pair to launch a brand that reflected their palates and training.
In an interview with Kombucha Hunter, Zonfrilli spoke to his approach to cultivating new flavors:
"We were working to perfect our flavors for a year prior to going commercial. As classically trained chefs, my partner Steven Strupp and I took inspiration from various world cuisines and time-tested flavor pairings. Our Mango Masala, for example, is inspired by the Ayurvedic uses of spices in an Indian spice blend and the common use of mango in Indian cuisine. And our Sicilian Sunrise utilizes the incredible Italian pairing of fennel and orange."
As part of its distribution plan throughout Southern California, Bambucha now is available for delivery to area offices where it can be served on-tap.
And just for the fun of it, here are a few Twitter posts regarding kombucha:
the most sf thing i've ever experienced: this uhaul place has kombucha on tap

— sam (@queerkuya) March 26, 2018
First book of the year just in from the printer. Recipes for Rejuvelac and Kombucha too. # vegan #cookbook #87RT pic.twitter.com/lKlw5bKRLF

— Anne Dolamore (@adollarmore) March 28, 2018
We should really change the Second Amendment to something about kombucha

— Los Feliz Daycare (@LosFelizDaycare) March 27, 2018
My baby will be baptized in Kombucha I promise you this

— Mark (@themarkmeyer) March 23, 2018