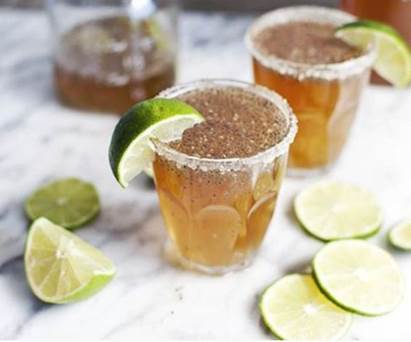 We're a day late, but not a drink short, as we find a great recipe for making margaritas for Cinco de Mayo using kombucha. (Heck, they sound good for any day).
This combo from the music pub Paste Magazine adds a nice touch by adding a probiotic chia seed. Not sure what it does to enhance the result, but it makes the adult beverage a bit healthier.
There are other recipes that all sound like a fun tribute to the Mexican holiday that commemorates our neighbors to the south, holding off the French who were trying to support the South during the Civil War. Look it up.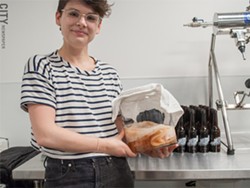 There's nothing like an endorsement from the Mayo Clinic to get people to pay attention.
In the Rochester (MN) City Newspaper, there's a piece about Katboocha, a kombucha produced by Kat Schwarz which is available at Fifth Frame Brewery and other locations in the area that Mayo calls home. In the article, there's a comment from the renown medical center that says:
"…there is evidence to suggest that drinking kombucha may produce similar effects to taking probiotic supplements, including improved digestion and immune function." Broadly applied, the comment can refer to kombucha but also to other probiotic beverages (Jun, for example) and foods such as pickles and sauerkraut.
Schwarz pointed to kombucha being favored by millennials because of its appeal as an alternative to heavy alcoholic beverages. "Young people are thinking more about what they're putting in their bodies," Schwarz said in the article. "They want it to be something special."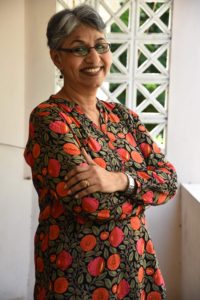 Speaking of recipes and uses for kombucha, here's 61-year-old Abha Appasamy, an Indian woman who uses kombucha to make a special hummus. She sells her fermented version of the popular dish by adding liquid from her fermented sauerkraut to the chickpeas for an up-to-date version of this creamy delight.
Appasamy sells her line of kombucha and other one-offs after feedback and interest from fans of her products on Facebook.
"I just wanted to see what sauerkraut juice (fermented for six weeks) added to the hummus might taste like. But then everybody who tried it seemed to love it," she said in an interview with Indian Express.


Via Twitter, here's a video post from the BBC about how to make kombucha as well as the reaction from a few folks about whether they fancied this probiotic beverage.
The UK loves a cup of tea. ☕ But are we ready for Kombucha? #TopOfTheShop pic.twitter.com/rMEDCbMnE1

— BBC (@BBC) May 6, 2018