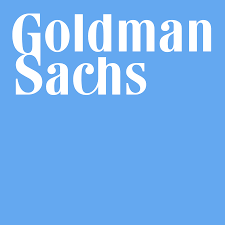 Kombucha as a job perk? You heard that right.
Seems that Goldman Sachs has a new office in San Francisco, and to appear hip is offering all sorts of cool perks to perspective engineering employees. The buttoned-up look so familiar on Wall Street? Forget about it; jeans and t-shirts are cool (I think footwear is required). And, you got it, kombucha on tap in the break room.
A piece in Bloomberg, attempting to make Goldman Sachs seems relevant, profiles new manager Jeff Winner as a man who cares more about what's inside a candidate than his or her appearance. The bank still has a "significant amount of stuffiness, but they're getting rid of it," Winner said in a phone interview with Bloomberg.
Seems like a healthy approach to hiring.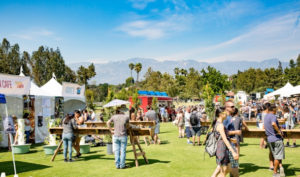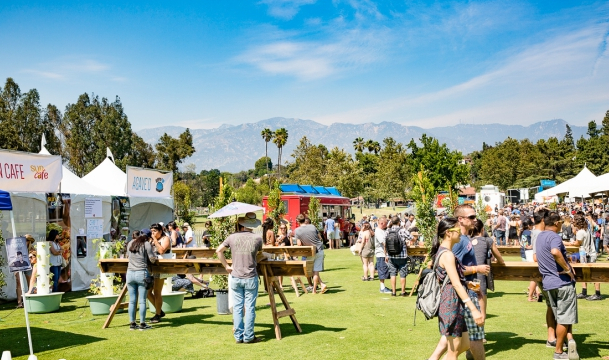 Anyone who lives in the Los Angeles area or lands on one of those $49 Southwest Airlines fares should mark May 28th on the calendar. That's the day of Eat Drink Vegan 2018 at the Rose Bowl in sunny Pasadena.
Dubbed the "Vegan Coachella," the event is a plant-based lollapalooza with more than 250 beverage vendors on display. Think kombucha will be flowing? (That's a rhetorical question).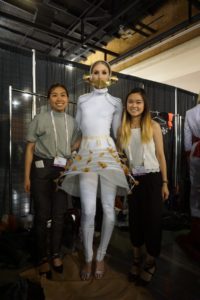 That's a lovely kombucha scarf you are wearing. No, that's not a joke.
Arizona State University students are going fashion forward, and as part of that exercise, there are experiments will all sorts of new materials being used. Kombucha is one of them.
"For waste pollution, we wanted to find a different type of material to use," Cindy Tran, a design student told The State Press. "We used kombucha … It can be an alternative material that can be used in textile. It's also very sustainable by taking the waste product of the kombucha drinks and turning it into something that people can wear."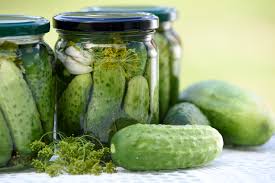 Need some probiotics in your life and are turned off by the price (not to mention the taste) of probiotics liquids and tablets, Mens Health has eight foods that will give you all the probiotic coverage you need.
The eight include kimchi, yogurt (please, the non-dairy kind), sauerkraut, pickles (make your own), tempeh, miso (try the chickpea version if you want to avoid soy) and kombucha.
Not only does kombucha give you probiotics, the magazine reports, it also has a healthy helping of B-vitamins.