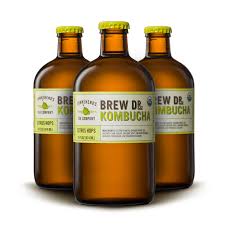 As kombucha hits mainstream in its acceptance, this probiotic wonder is beginning to show up in some unusual places. Maybe not so unusual when you consider other ingredients (such as consumable, farm-raised insects) that make their way into our lives.
Enter skincare. A story from the website Body & Soul, in a bit of shameless promotion, talks about a line of products from Andalou Naturals., a noted producer of healthy products for the face and other parts of our precious bodies that need hydration. I am especially taken with this bit of poetry about the products:
Andalou Naturals is known for their Fruit Stem Cell Science, contained in every product, which is a super antioxidant defense system in a patented liposomal technology that allows targeted delivery of the active ingredient formulations.
This mea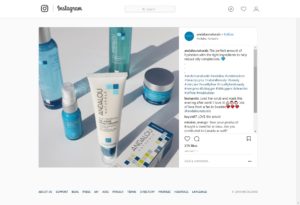 ns that no matter what crazy ingredient you find in their products, be it Kombucha, pumpkin, apricot or purple carrot (yes, you read those right), their powerful benefits will be doubled, if not tripled.
I also came across an interesting website, InfoSurHoy.com which focused on news and information related to Latin America and the Caribbean. While there is nothing all that remarkable about the piece on various probiotic foods and beverages, it's nice to see it all in one place. There are simple instructions that are geared for anyone who wants to venture into this healthy eating space.
My personal favorite is the one for kvass. We recently sampled some amazing beet kvass at a shop in West Palm Beach called Got Sprouts. Anyone of Eastern European heritage is no doubt familiar with this tangy fermented beverage.
Continuing the topic in yesterday's roundup, BevNet reports that kombucha brewer Health-Ade is targeted in a class action lawsuit with the claim the products contains twice the amount of alcohol allowed for a non-alcoholic beverage.  The complaint also cites that the California-based kombucha brewer's products contain more sugar than stated on its label. According to the story, independent testing was done by a third party to verify these issues.
Brew Dr. Kombucha is also under fire by a plaintiff in Illinois who claims the probiotic beverage contains fewer probiotic colonies than stated on the label. The suit states that third-party tested showed that Brew Dr. Kombucha have as little as 50,000 CFUs, the measure of the viable bacterial cells in a sample. That does not match the labeling on the bottles, which claim each has billions of probiotic bacteria.
If any issue stands in the way to greater acceptance of kombucha—not to mention a willingness for retailers to carry larger varieties of the beverage—is the lack of standards in labeling. Yes, that's true for many new food and beverage markets, but in today's omni connected world, bad press and social media-fueled consumer issues can sink a brand faster than high prices.