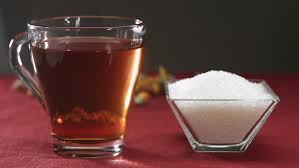 Newton's Law of kombucha states that, for every five people that love this probiotic beverage, there are one or two who hate it. Hate it with a passion. Seems that those who truly dislike kombucha love to shout their displeasure from the mountaintops.
Sarah Weinberg, an author for Delish, lists five reasons to avoid kombucha. Let's either debunk or verify each claim:
1. The sugar content is scary. Weinberg says that a bottle can contain up to 20 grams of sugar. True enough, but most have 10 grams or under. Personally, I'd never touch one that has so much sugar. BTW, some sugar content is per serving and some are by a bottle, so check before imbibing. All this is not to say that some of the sugar levels on the label are incorrect; that is another story for another day.
2. It's possible to overdose. I guess that's true, but it's also possible to overdose on soda pop and a few zillion other things.
3. There is a bit of alcohol in each bottle. That is a specious argument and one that is made irrelevant by various state laws that require ID to buy any kombucha containing a high level of alcohol. In fact, some Dijon mustards and cooking sprays also have alcohol.
4. The yeast content can mess with your body. Weinberg says that the yeast levels can mess you up if you have candida or a yeast infection. Seems to me that anyone with such an ailment would ask his or her doctor what food and beverages to avoid. And also drink the beverage in small doses to make sure it helps, not hurts.
Wait. That's only four. The headline says five yet the story lists four. Maybe too much kombucha impacts headline writers and editors.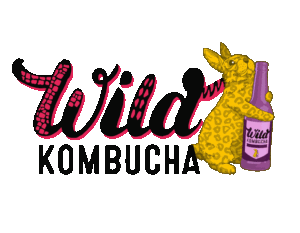 Time to grab one of those Southwest Airlines low fares and head to Baltimore. BevNet reports that Mobtown Fermentation is releasing a new flavor that sounds amazing—Tart Cherry and Ginger Juice. We've tried tart cherry from some other kombucha brewers, and the taste has been wonderful.
"I'm excited to be adding a spring flavor to our line," Sid Sharma, Owner of Wild Kombucha told BevNet. "Cherry is one of the most popular flavors there are, especially in the warmer seasons, and pairing it with ginger has created a unique kombucha that I think people are really going to enjoy."
Sounds like a refreshing summer brew.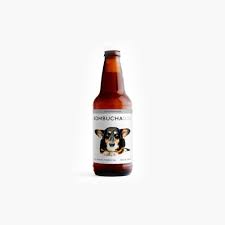 Et tu Trader Joe's?
Trader Joe's has been added to the lawsuit against kombucha bottlers who, plaintiffs argue, mislabel the sugar and alcohol content in their brews.
The suit is being brought by Kombucha Dog, a Los Angeles-based brewer. Kombucha Dog's kombucha has a level of alcohol which makes it an alcoholic beverage and subject to taxes and shelf placement for such beverages. The claim is that other brewers, including Trader Joes, mislabels theirs to avoid the tax and shelf placement.
Kombucha Dog, according to the article in the San Francisco Chronicle, has 1.4% alcohol which is more than twice the .5% which is the cutoff between alcoholic and non-alcoholic beverages.